Be a professional
who practices "Love in truth and deed."
The Graduate School of Hanyang Cyber University will help you achieve your academic or professional goals.
Vice President of Hanyang Cyber University
(Dean of the Graduate School)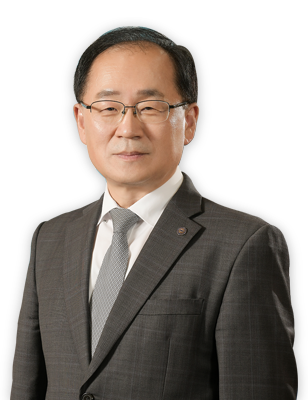 Welcome to HYCU, your first step on the path to a brighter future!
The wave of knowledge and information of the 21st century has brought about myriad changes in society, and the role universities has been under scrutiny with questions about what efforts are being made to help students successfully adapt to the new digital environment. As a result, Hanyang Cyber University opened the graduate school to meet the demands for adaptable, critically thinking, and creative professionals who can effectively respond to quickly changing environments on both the local and global levels.
The Graduate School aims to enhance the competencies of its graduate students by providing professional higher education services differentiated from existing online education. Another goal is to cultivate future-oriented talent who are trained with integrated educated and thus, have both the necessary knowledge and skills, by providing a student-centered education through educational content that balances theory and practice.
I hope that you can fulfill your dreams and design a hopeful future at the Graduate School of Hanyang Cyber University, and become a true leader in this era who practices love.